News
When Community And Sustainability Come Together
Eric Savard is hardworking, versatile and ready for anything. He likes to learn new things and he loves working with people. However, it has not always been easy for Eric to find a job that suits him. Because of his special needs, Eric wasn't satisfied with the jobs he was able to get. As he was looking for a serious job to call a career, Eric was hired by Coforce where he finally found what he was looking for.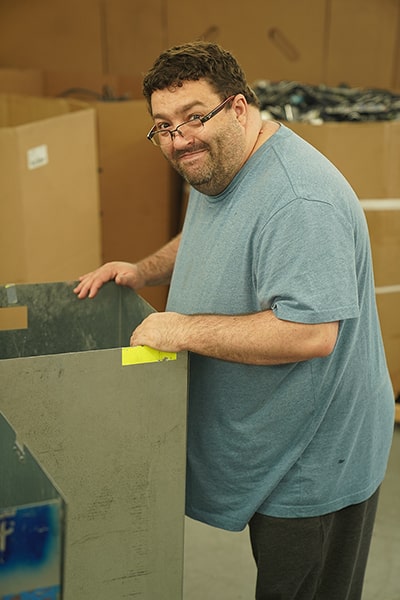 The 38-year-old Eric Savard now has 10 years of seniority at Coforce. He loves his colleagues and the sense of community on his team. Since his arrival, Eric has evolved a lot. Thanks to the coaching of his team and managers, he was able to work on his patience, tolerance and stress management.
"The team leaders are nice and they always push me to excel and grow," says Eric. "We are like a big family. We are all different and we accept each other that way. "
Finally, taboos are gradually lifted on mental health issues. We talk about them, we discuss them and we finally start accepting them. Considering that one in five people will suffer from mental health issues in their life, it was about time!
Bell's Let's Talk is a popular example of the multiple organizations undertaking remarkable initiatives to demystify the unknown regarding mental health.
Even on a governmental standpoint, sustained activity is finally starting to be noticed. Canada's Minister of Health, Ginette Petitpas Taylor, announced the launch of the Canadian Alliance on Mental Illness and Mental Health last year. This initiative aims to stimulate and coordinate global public health actions focused on mental health. Gradually, what was once stigmatized becomes a better-understood reality.
But when it's time to recruit, it's different.
Indeed, companies often say they aren't equipped to integrate and mentor people with special needs. Yet, there are resources to facilitate the direct or indirect integration of people with mental health issues. For example, there are organizations specializing in creating or integrating suitable jobs. These non-profit organizations have the mission of creating jobs for people with disabilities and supporting businesses in the integration of these employees.
Based in Anjou, Coforce is one of these organizations. In operation for more than 40 years, Coforce carries out housekeeping contracts and internal and external subcontracting mandates that give work to people with disabilities.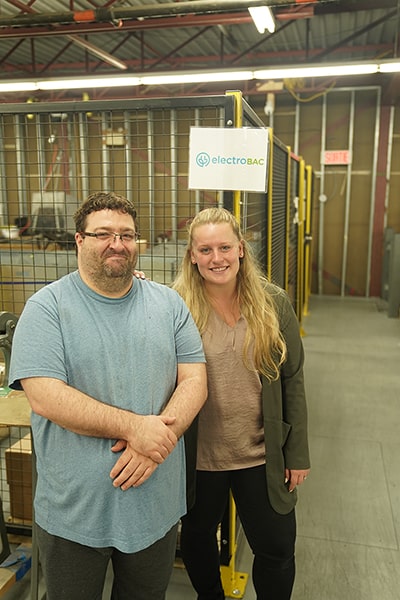 With his colleague Patrick, Eric works largely on a subcontracting mandate for Electrobac. Specializing in the recycling and refurbishing of small electronics, Electrobac manages a network of electronic recycling bins across Quebec and Ontario. For more than 3 years, the electronics collected through the Electrobacs are sent to a secure area at Coforce to be sorted by Eric and his colleagues. The electronic devices are then sent to certified processing centers for recycling or refurbishing.
"I like to see people using Electrobacs instead of throwing their electronics in the trash," says Eric. "We have to live with our century and pay attention to our planet!"
After a meeting with the managers of Coforce, Electrobac was immediately charmed by the mission carried by the non-profit. Three years later, the win-win partnership has enabled Electrobac to create rewarding jobs for people with disabilities by integrating Coforce into its chain of operations, while maintaining its high standards of security.
"Together, we contribute to the social responsibilities that are the environment and the support for people with disabilities!"– Maya Youakim, Director of Sales and Customer Experience at Coforce.
Pierre Cléroux, chief economist at the BDC, explained that "many companies that are working at full capacity, have difficulty finding labor" in a recent interview. The unemployment rate is at a historic low in the country. While this labor shortage is raging, we need to rethink our vision of adapted jobs. This is the perfect opportunity to integrate these dedicated and competent people into our businesses! The collaboration between Coforce and Electrobac is an example.
For more information :