News
Electrobac recycles OPUS cards from the STM
Press release – Montreal, October 23, 2019
Student OPUS cards expire on October 31 and Electrobac is the only solution to recycle them! It is essential that they be properly recycled to limit their environmental footprint. In partnership with the STM, Electrobac retrieves OPUS cards from Montreal metro users at the following stations: Berri-UQAM, Jean-Talon, Lionel-Groulx and Snowdon. 
The OPUS cards can also be recycled in the other 230 Electrobacs in Quebec operated by the young Montreal company. The Electrobac are installed in grocery stores, shopping centres, office towers, and schools across the province.
Electrobac is specialized in the recovery of small electronics. In addition to OPUS cards, phones, tablets, chargers, cameras, ink cartridges, USB keys, and more than 100 types of small electronics can be recycled in the Electrobacs.
The Electrobacs are EPRA-Québec authorized drop-off points. Electrobac and EPRA-Québec aim to reduce the amount of end-of-life electronics that end up in landfills. All small electronic devices collected from Electrobacs are sent to Canadian recycling centres that are audited and approved by the Recyclers Qualification Office (RQO). These centres will then recycle equipment at the end of its useful life or refurbish the functional equipment for a second use, all in a safe, secure and environmentally friendly manner.
If you have any questions or comments, please refer to www.electrobac.com and for more information about EPRA-Quebec, visit https://www.recyclemyelectronics.ca/qc.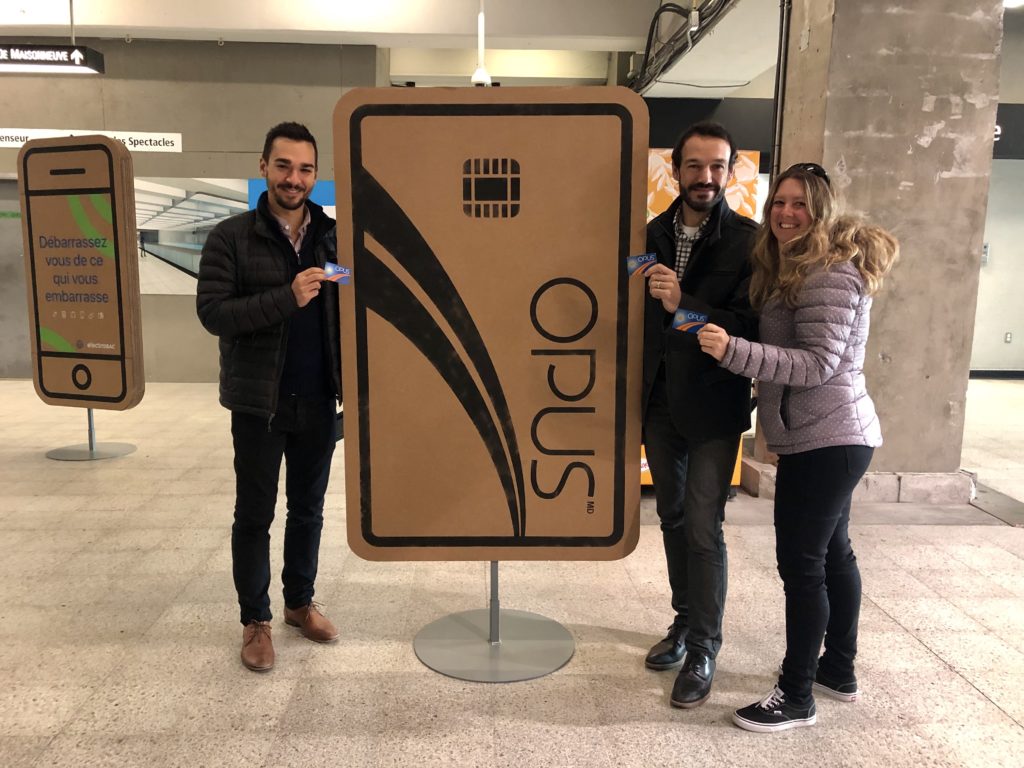 For any request for information, interviews or visuals:
Olivia Jones, Marketing and Communications Manager
olivia.jones@electrobac.com
(514) 236-3742
www.electrobac.com